Detailed information for 2022 will be available on the new version of Global Focus, which is set for launch on 7 December 2021.
Publications
Recent Releases
For publications by UNHCR's Evaluation Service, please visit
unhcr.org/evaluation-and-research
.
The Global Appeal 2022 provides information for governments, host countries, private donors, and other partners about UNHCR's priorities for the coming year. It explains how UNHCR plans to meet the needs of more than 100 million people who are anticipated to be under its mandate in 2022, and to improve their lives in the short-term and the future. It presents the financial resources required for programmes that aim to protect, assist and comprehensively solve the situations of tens of millions of refugees, internally displaced people, returnees, stateless persons and others of concern. The Global Appeal 2022 contains perspectives from within and without the organization, and issues a global call for humanity.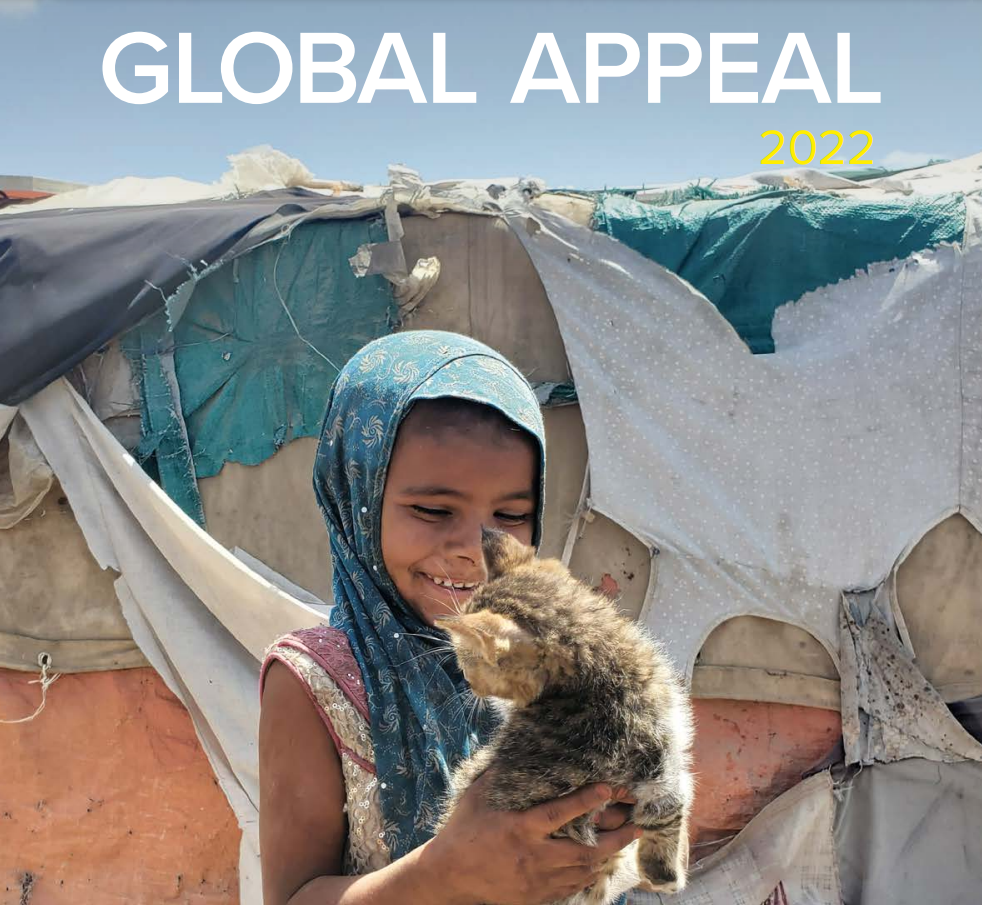 The Global Appeal 2022  is available in full version here.
Previous appeals
Supplementary Appeals
A Supplementary Appeal is UNHCR's primary fundraising tools in new emergencies or situations not covered by the ExCom-approved annual budget as reflected in the Global Appeal. When new or unforeseen requirements exceed $10 million, a supplementary budget is created following approval. The Supplementary Appeal is the corresponding appeal document which enables UNHCR to present the situation and its response plan, and to raise funds for the supplementary budget.
Refugee Response Plans
Refugee Response Plans (RRPs) are comprehensive inter-agency plans designed to respond to refugee emergencies. They are a key feature of the Refugee Coordination Model, as the vehicle through which leadership and coordination of a refugee response may be exercised. An RRP articulates the protection and solution priorities; describes the needs of refugees, host communities, and other people of concern; identifies relevant responsible actors; and defines the financial requirements of all the humanitarian actors. It builds on national preparedness measures and existing contingency plans.
Other appeals or similar documents
In addition to Supplementary Appeals and Refugee Response Plans, UNHCR issues appeals or similar documents for other situations. These may include, for example, a focus on the needs for children's education; to highlight UNHCR's activities regarding multi-year solutions; or to spotlight the objectives surrounding UNHCR's plans to reduce statelessness.