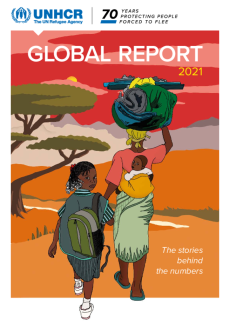 Global Report 2021
The Global Report presents the work carried out by UNHCR in 2021 to protect and improve the lives of tens of millions of people of concern—refugees, returnees, internally displaced people, stateless persons, and others of concern. It highlights the year's achievements, as well as challenges faced by the organization and its partners, in attempting to respond to multiple life-threatening crises and ever-growing humanitarian needs.
Global Appeal 2022
The Global Appeal 2022 provides information for governments, host countries, private donors, and other partners about UNHCR's priorities for the coming year.
It explains how UNHCR plans to meet the needs of more than 100 million people who are anticipated to be under its mandate in 2022, and to improve their lives in the short-term and the future.
View Executive Summary Read Global Appeal